5 Ton Airrex AHSC-60 Heat Pump (Indoor/Outdoor)
00018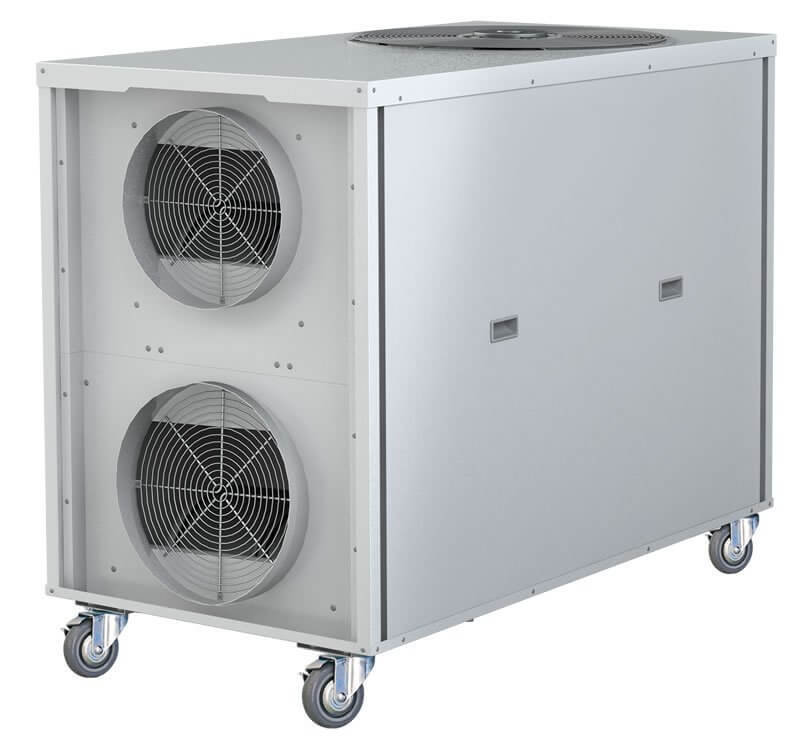 The Airrex AHSC-60 3.5-Ton portable heat pump provides 60,000 BTH/h of heat or 60,000 BTU/h of air conditioning and is utilized for economical heating or spot cooling solutions in server rooms, industrial plants, hospitals and commercial office spaces
The Airrex AHSC-60 heat pump's built in air conditioner utilizes eco-friendly 410A refrigerant. Includes removable, washable air filters for easy maintenance. Thermostatically protected compressor includes high and low pressure warnings. Moves easily on swivel casters (2 locking). 12" Supply duct and 16" Return duct and 26" diameter top warm air discharge. ETL listed.
Airrex heat pumps operate in air temperatures from 50° to 113°F.
1 Year Full Warranty and 3 Year Compressor Warranty. Fully backed by InForce Portables and Airrex USA.
Cooling Capacity: 60,000 BTU/h
Heating Capacity: 60,000 BTH/h
Size (W x D x H): 29.1x57.1x47.7 inches
Weight: 550
Power Supply: 480V,60Hz, 3Ph
Air Flow (CFM, High/Low) Evaporator: 1620